Witness One:Seven
"With Mid-America, we know we are getting missionaries trained in evangelism and discipleship."
Paul Chitwood, IMB President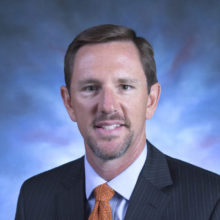 Evangelism remains one of the most challenging disciplines for young ministers to practice and achieve proficiency. Yet, evangelism is the primary catalyst for church growth, world evangelism, and social transformation. A seminary degree is of little value if students graduate unable to effectively evangelize and make disciples of the lost. The importance of evangelism and discipleship is why these disciplines are integrated into every Mid-America education.
Witness One:Seven Assignments
Each full-time (4–5 courses/semester) and part-time (1–3 courses/semester) student completes two mission hours per week or one mission hour per week, respectively, during the semester. A mission assignment consists of approximately one hour of ministry time in a setting with an evangelistic emphasis. The ministry's purpose does not only have to revolve around evangelism but evangelizing the lost must always be its end goal. The total number of Witness One:Seven assignments that a student must complete during any given week is computed on this basis.
Personal Witnessing
Sometimes in the ministry, you will need to communicate the Gospel to various people in complicated settings. At Mid-America, you'll get the experience you need. All enrolled students must share the Gospel with an average of one person per week during the semester. A Gospel presentation should include presenting the salvation plan and offering an invitation to receive Christ to a person believed to be unsaved.
Each student attends Tuesday's Report Hour and regular Chapel on Thursday. Report Hour provides students an opportunity to testify about their experiences sharing the Gospel. For more information on Witness One:Seven, please consult the Witness One:Seven Handbook.
To read stories of our students' experiences, visit our News and Events page and search "Witness."