---
Calendar
Alumnus of the Year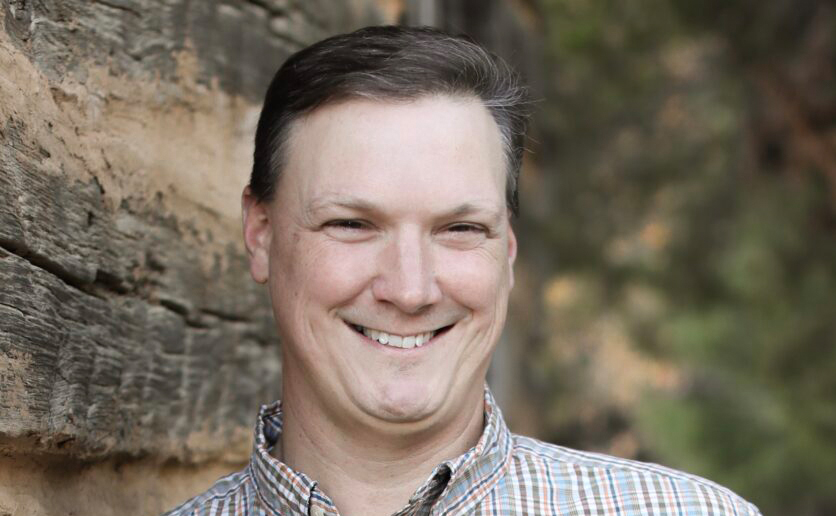 We are proud to announce that Derek Westmoreland, Senior Pastor of First Baptist Church in Millington, Tennessee, is our 2022 Alumnus of the Year.
Mid-America President Dr. Mike Spradlin said about the honoree, "Dr. Westmoreland is a stellar example of the kind of graduate that Mid-America produces—committed to the local church, passionate about missions and evangelism, and dedicated to preaching the Gospel. He represents thousands of other alumni who are out on the field, representing Mid-America well, and most importantly, lifting high the Cross, proclaiming Christ's love, and bearing His name."
Dr. Westmoreland received a Bachelor of Science Degree in Business Administration from Union University (1998), a Master of Divinity degree from Mid-America Baptist Theological Seminary (2002), and a Doctor of Ministry Degree in Expository Preaching from Union University (2014).
Stories of Alumni
Mid-America Alumni and Friends Luncheon at the SBC, June 14

Join us at the SBC for the Mid-America Alumni and Friends Luncheon on Wednesday, June 14, 2023, from 12:00–2:00 p.m. Register online.

Adrian Rogers Preaching Conference 2023

The Adrian Rogers Preaching Conference, August 14–16, 2023, is a Mid-America tradition in which impassioned, Christ-centered preaching is on glorious display. This year, the Conference will be held in conjunction with our annual Founders' Days, creating a three-day celebration you will not want to miss.

Founders' Days 2023, August 14–17

Founders' Days 2023 will be combined with the Adrian Rogers Preaching Conference, so expect some inspired preachers, including Dr. Michael Spradlin, Dr. David L. Allen, and Dr. Bartholomew Orr.
What's New With You?
We want to keep up with you. Please take a moment to fill out this form to let us know how we can support you.
---
---
While you're here, sign up for our FREE eNewsletter (published approximately once or twice per month)
Helpful Links
Mid-America Messenger
Mid-America Journal