Recent News
6 news loaded
Arkansas Prison Initiative Breaks Ground

A groundbreaking was held recently, for the new prison seminary building at the Varner Unit of the Arkansas Department of Corrections, a high security prison in Lincoln County. Mid-America's Arkansas Prison Initiative is the first in the state that prepares graduates to become field ministers, whose role is to assist prison chaplains by ministering to inmates inside prison walls. 

Founders' Days 2023, August 14–17

Founders' Days 2023 will be combined with the Adrian Rogers Preaching Conference, so expect some inspired preachers, including Dr. Michael Spradlin, Dr. David L. Allen, and Dr. Bartholomew Orr.

Announcing the Mid-America Preaching Libraries

Mid-America's President, Dr. Spradlin shared the news on June 14 that Mid-America is the recipient of two major collections of preaching resources: the 5,000-volume library of Dr. Adrian Rogers and the 25,000-volume library of Dr. David L. Allen.

Mid-America Alumni and Friends Luncheon at the SBC, June 14

Join us at the SBC for the Mid-America Alumni and Friends Luncheon on Wednesday, June 14, 2023, from 12:00–2:00 p.m.

Adrian Rogers Preaching Conference 2023

The Adrian Rogers Preaching Conference, August 14–16, 2023, is a Mid-America tradition in which impassioned, Christ-centered preaching is on glorious display. This year, the Conference will be held in conjunction with our annual Founders' Days, creating a three-day celebration you will not want to miss.

Mid-America Presents "An Evening with Charles Billingsley," April 27

A Mid-South favorite for more than a quarter of a century, Christian singer and songwriter Charles Billingsley will present an intimate concert at the Mid-America Chapel in Cordova, Tennessee, on April 27 at 7:00 p.m. "An Evening with Charles Billingsley" is the first of the Christian Artists Series which will benefit Mid-America Baptist Theological Seminary and College.
Media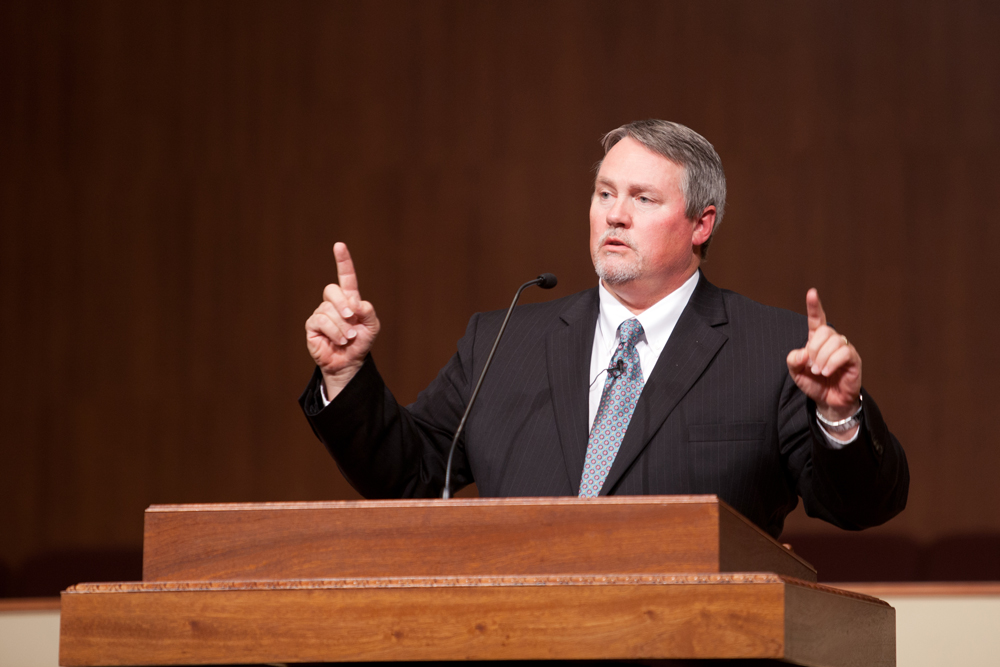 Latest Sermons, Podcasts, and Teachings from Mid-America
Listen to podcasts of chapel messages from Mid-America faculty and guest speakers, and audio from Dr. Mike Spradlin's radio program Live by the Word, a verse-by-verse walk through sections of the Bible.
---
The Mid-America Journal
The Journal is a publication embodying the guiding principles of the Seminary: biblical inerrancy, personal soul-winning, and missions. Each issue is filled with practical advice and application that will encourage and spur on readers to faithful gospel witness. Theology is utilized for local contexts, presented in a helpful way for all faithful believers regardless of vocation or theological training.
Biblical Counseling and Beyond: Ministering Scripture in a Rural Setting
by Dr. John Babler
The thesis presented in this article is that the field of biblical counseling provides foundational principles and methods that can help develop ministry relationships and honor God in rural settings.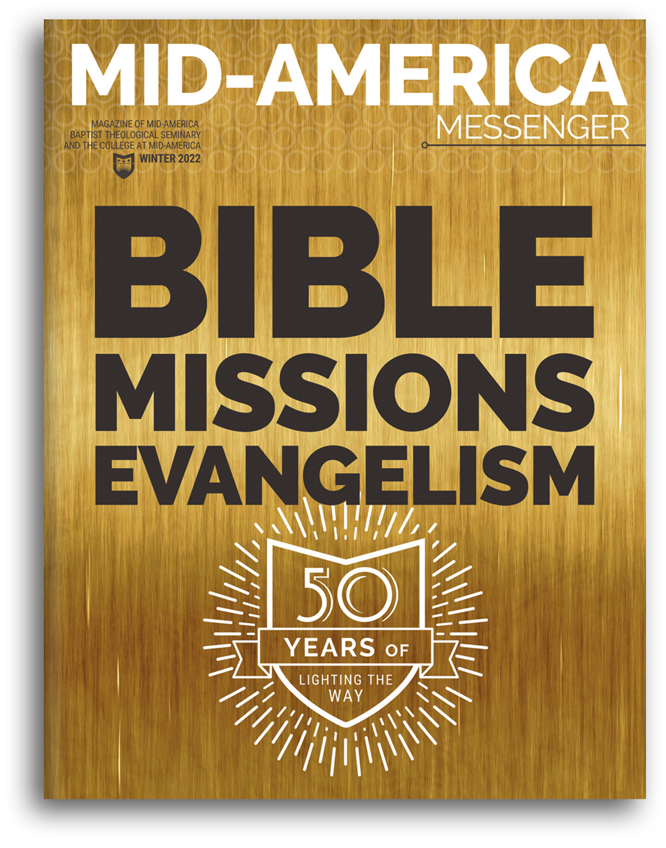 There is no better way to communicate the impact of Mid-America than through the activity of its faculty, students, staff, and friends as they go to all the world for Jesus' sake to make disciples. Each edition is themed based one of Mid-America's seven core values.
Stay Connected
Register for email updates to stay connected.
Contact
Communications
Memphis Campus
2095 Appling Road
Cordova, TN