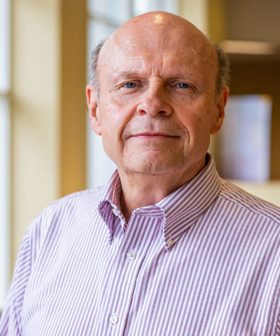 Terrence Neal Brown, Director of Library Services, has served Mid-America Baptist Theological Seminary since 1981. During his decades with the Seminary, Brown has held a variety of posts in The Ora Byram Allison Memorial Library, including Serials/AV Librarian, Assistant Director of Library Services, and Director of Library Services. Appointed Director of Library Services by the Board of Trustees in May 1990, he has worked in the position longer than his four predecessors combined.
One of Mr. Brown's major interests—besides reading (theology, classic fiction, mysteries, biographies, political theory, and history), classical music, walking, and church activities—centers on writing.  In his years at Mid-America, Brown has contributed scores of book reviews to journals ranging from Criswell Theological Review, Journal of the Evangelical Theological Society, Westminster Theological Journal, Trinity Journal, and The Journal of Interdisciplinary Studies to the old Mid-America Theological Journal. Also, he served as Fiction Editor of the defunct Christianity and the Arts for five years and has served as Book Review Editor of The Journal of MABTS since its inception in 2014.  His short stories have appeared in a number of publications.
In his personal life, Brown concentrates on family and church. Mr. Brown has been married since 1979 to Millie, and they have five children: Alexander, an MABTS graduate, married to Jenni, with son, Hayden; Abigail, married to Kevin; Susanna, married to Kyle, with son Everett; Elizabeth, married to Jonathan, an MABTS graduate; and Josiah. Brown, who was saved along with his wife after their marriage in 1979, is an active member of Redemption Community Church (SBC, TBC) in Bartlett, Tennessee.
ASK ME ABOUT:
Research
The EBSCO databases
American and European history
Literature
C.S. Lewis