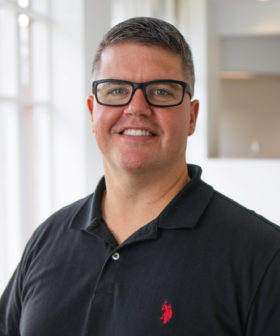 Tell us about your personal background, testimony, and family.
I grew up in North Texas with a loving family. At 16 years of age, I professed Jesus as my Lord and Savior after a season of studying the book of Romans. Soon after becoming a follower of Jesus, the Lord created a desire in me for pastoral ministry. This desire led me to pursue theological training, where I met my wife of 20 years, Cindy Brown. We have five children altogether. Two in Glory (Presley and Quinn) and three with us today (Arabella 15, Trinity 13, and Cadence 4).
What is your professional background, and how will it benefit Mid-America?
I have been in pastoral ministry since 1998 and continue to pastor today as the Lead Pastor of Collierville Bible Church. Additionally, I am certified through the Association of Certified Biblical Counselors. I have a bachelor's degree in pastoral ministry and a master's degree in biblical counseling. Since 2019, I have been serving as an adjunct professor in the undergraduate Biblical Counseling department. My pastoral and counseling training and experience, Lord willing, will significantly benefit the student body as the Director of Student Life.
Please describe your role and what you hope to accomplish.
My responsibility is to create and support high-quality student life experiences for the student body of Mid-America. In my role, I hope to provide an excellent environment where students can get connected to other students so that the biblical "one anothers" can be lived out. Additionally, I hope to provide the pastoral shepherding that students need during these years of formal education.
What excites you most about Mid-America's future?
It is becoming harder and harder to find Bible college and Seminary education committed to the sufficiency of Scripture and the Great Commission. It's exciting to serve at a school that has such a high level of doctrinal integrity along with obedience to make disciples. Come to the campus, talk to the students, and hear for yourself why this commitment to the Scriptures and making disciples has created an exciting environment.