Mid-America Passion Play 2024
From March 21, 2024 to March 24, 2024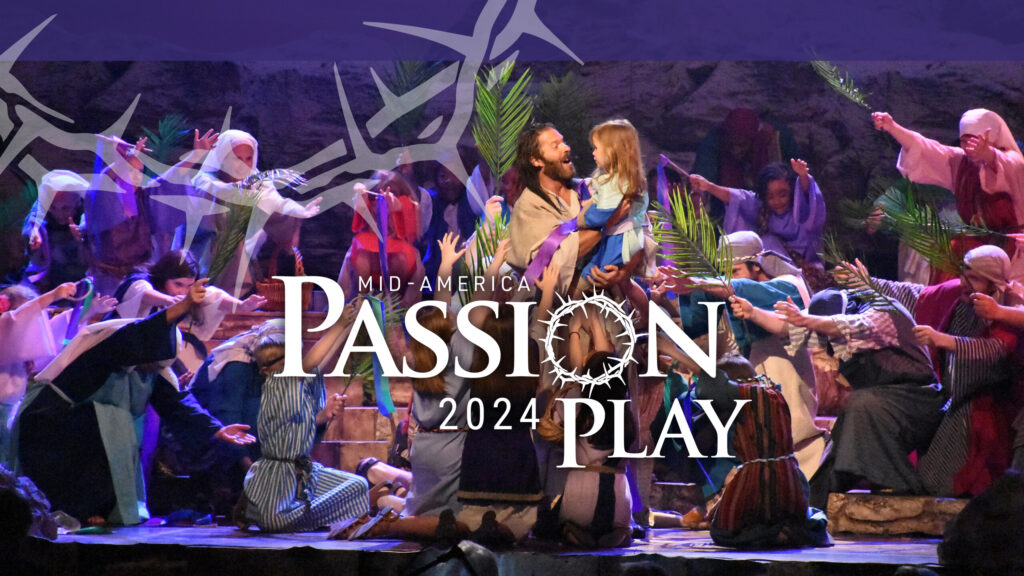 The Mid-America Passion Play returns to the Mid-South in 2024 under the direction of Dr. James D. Whitmire as Mid-America Baptist Theological Seminary and Crossroads Baptist Church and Love Worth Finding join together again for this presentation. Thanks to generous volunteers and donors, more than 200 professions of faith have been made to date at this location and over 100,000 at prior presentations. The impact is eternal. With a cast, crew, and orchestra of over 200, more than 5,000 attend each year.
Dr. James D. Whitmire for nearly four decades produced and directed the Memphis Passion Play, Jacksonville (Florida) Passion Play, Uruguay Passion Play, and now the Mid-America Passion Play. The large-stage, musical production will take advantage of Mid-America Seminary's wonderful venue.
"The Passion Play is one of the best ways to present the Gospel of the death, burial, resurrection of Jesus because it shows, in picture form, what we've read in the Bible or studied in church. I've seen over the years how many people have been brought to Christ and lives changed because of attending the Passion Play." —Dr. Whitmire, Worship Arts Instructor for Mid-America and Minister of Music for Crossroads Baptist Church
Multiple performances are scheduled for March 21–24, 2024, in the Chapel of Mid-America Seminary's campus, located at 2095 Appling Road, Cordova, Tennessee, 38016.
Those who wish to participate with financial support may call the Seminary at 901-751-8453 or go to midamericapassionplay.org to learn about sponsorship opportunities. The Mid-America Passion Play is a non-profit production with a cast and choir of volunteers. Tickets will be available in early 2024.