Dec 1, 2022
Student Publishes Book About Dramatic Transformation in Christ
by Mid-America Communications
To those who knew Emmitt McKenzie when his life was clouded by drugs, alcohol, and turmoil, seeing him enrolled in seminary, active in church, and now the author of an evangelistic book may seem a most unlikely surprise. The dramatic change, though—however improbable by human standards—is a tool God is using now to reach the lost with the saving Gospel of Jesus Christ.
Already, donations from around the country have made possible the placement of McKenzie's new book, "Life: It's Not Supposed to Be Like This," released October 27, 2022, into the Shelby County Jail in Memphis and soon into prisons in Colorado and Arkansas.
Mid-America Baptist Theological Seminary President Michael Spradlin wrote the foreword for the book, highly encouraging it be read and taken to heart as a reminder to share the Gospel, leaving the results to God—a philosophy embodied by the staff, faculty, and student body at Mid-America, a school that has long been dedicated to missions and evangelism.
"Emmitt McKenzie shares his life story with all the passion, pain, and redemption with which he lives his life," Spradlin wrote in his endorsement. "You must read this story and see the amazing grace of Jesus Christ lived out in difficult circumstances. You will be moved. But most of all you will be motivated to follow Christ with even more passion and appreciation for what God can do."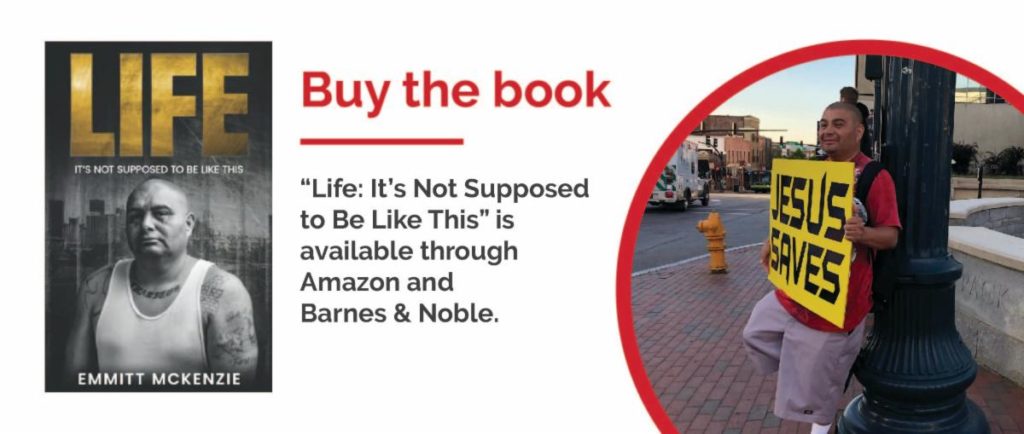 McKenzie, who humbly points to Christ, giving Him all the praise and glory for the work He has done in his life, hopes the book will draw many people to experience the same salvation and regeneration that has become his personal testimony.
"The purpose of 'Life: It's Not Supposed to Be Like This' is for the readers to get to the last chapter that they might be saved," said McKenzie, who now spends much of his time in personal evangelism and traveling to preach as an evangelist. "Chapter 15 explains the 'Creation to Christ' story and takes the reader down the Romans Road shortly after hearing the powerful testimony of God's saving grace in my encounter with Jesus Christ."
As a seminary that has taken "Bible, missions, evangelism" as a mandate to follow and not merely a mantra to recite, Mid-America has seen more than 167,000 professions of faith since 1972 through the witness of its faculty, staff, and student body. That evangelism centrality is what propels weekly witnessing to continue to be a culture at Mid-America and a large part of what draws many students to enroll. They desire to not just learn about evangelism or to read and write about evangelism, but to be evangelizing.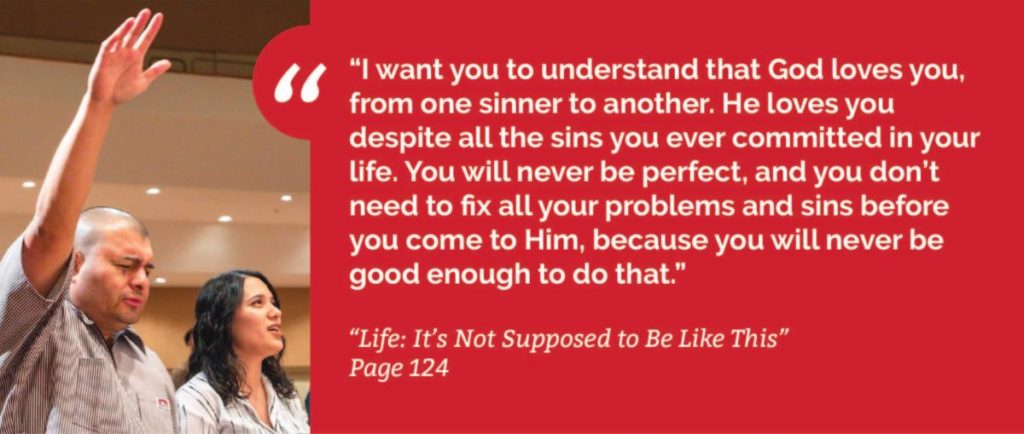 "Daily, we share the Gospel everywhere we go, which includes teaming up with other ministries and fellow Mid-America students at Shelby Farms on Sunday afternoons to witness," McKenzie said of his and his new wife's commitment to share the Good News of Jesus Christ. "Through this, many have been led to Christ."
McKenzie says he is praying for fellow Christians to come alongside him as he begins his life in ministry to get more of his books into the hands of those whose hearts may be moved by the story of Christ's redemption in his life.
"As evangelists, we hope to win the world to Christ one person at a time," McKenzie said, "and this book is just one way to share the Gospel with a lost and dying world."