Tuition Cost Comparison
Being free to minister is priceless. The burden of student debt can quickly drag down the passion in a servant's heart. That's why Mid-America goes to great lengths to minimize the cost to students, freeing you to go the distance to answer God's call.
At MABTS, every student qualifies for a scholarship, funded by generous financial supporters and friends of the seminary. That means we're able to offer a world-class scholarship at down-to-earth costs, allowing you to make a world of difference—anywhere in the world God calls you.
We believe Mid-America offers the best education value you will find at any fully accredited seminary in the United States. Compare our tuition costs to the average cost of other institutions, and you'll see our annual cost is about 40% less, even less for advanced degrees such as DMIN and PhD. At MABTS, creating an affordable seminary means never compromising our high standards for theological education. Again, we're able to keep our academic quality high and our tuition low thanks to God's provision through faithful donors. They're investing in you and the free spread of the Gospel through your ministry. Go—minister freely!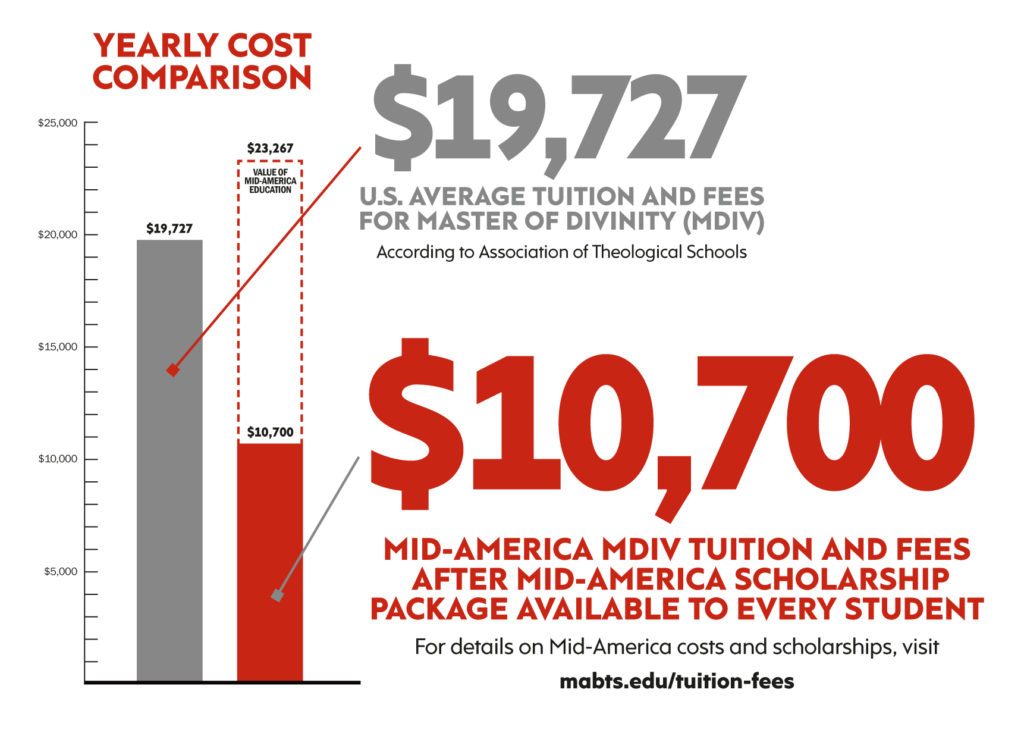 The average annual tuition for a Master of Divinity in the United States is $19,727. Mid-America's Master of Divinity costs only $10,700.