Apr 26, 2021
Dr. Wayne Cornett To Run Marathon with His Daughter to Help Find a Cure for Spinal Muscular Atrophy
by Mid-America Communications
When Wayne Cornett and his 7-year-old daughter, Kirsten, participate in this year's Great American River Run Half Marathon, only one of them will be running. Because Kirsten was born with a rare disease called Spinal Muscular Atrophy (SMA), Cornett will be pushing her in a wheelchair.
"She may never be able to run or walk," says Cornett. "But that won't stop me from giving her the joy of experiencing a race. She wanted to know what it was like to run. For now, this is as close as I can get her."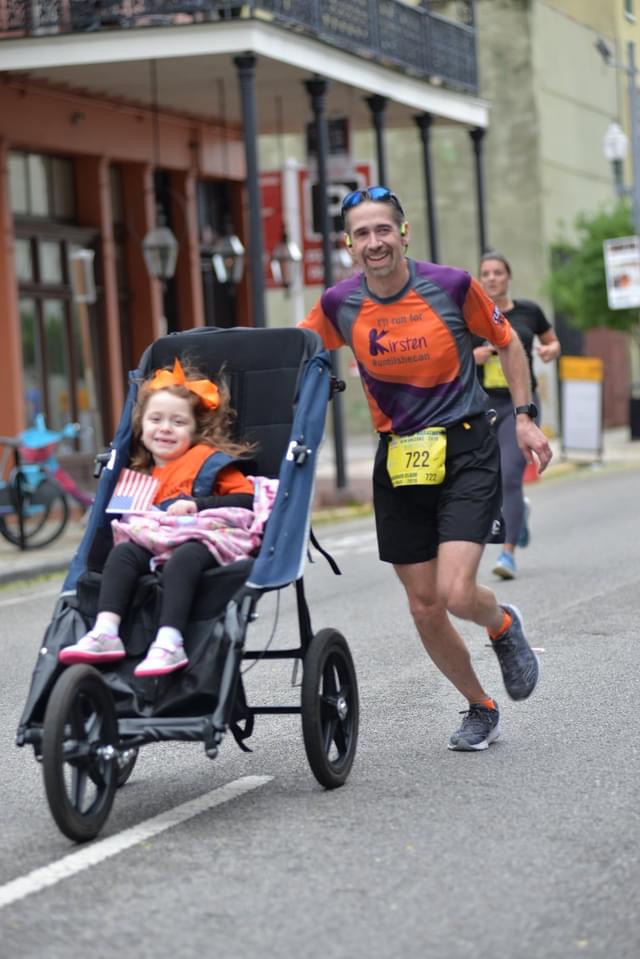 Spinal Muscular Atrophy is a neuromuscular disease that affects the production of proteins that motor neurons in the spine need to control voluntary muscle movements essential for activities like walking, sitting, breathing, and even coughing. Because these muscles are not used adequately, they weaken and shrink (atrophy).
According to Cure SMA, the disease is considered rare, and it affects approximately 1 in 11,000 births in the U.S., and about 1 in every 50 Americans is a genetic carrier.
"Numerous times we thought she was going to die," Cornette recalls reflecting on Kirsten's struggles with SMA. "We thank God for innovations in medicine and changes to regulations that provided quicker access to much-needed therapies."
Kirsten was initially placed on Spinraza therapy when she was four years old. In 2020, Cornett learned of a new therapy, Evrysdi, and Kristen could get access through an expedited regulatory pathway instituted by former President Trump.
"Kirsten is doing so well," Cornett says. "I believe she and I have many more races in our future. I will run with her and for her until she can."
Kirsten's twin sister, Alyssa, also plans to run the 5k. Both Alyssa and Cornett are running to raise funds for Cure SMA, hoping it finds a cure for Kirsten and those like her.
Cutline: Wayne Cornett and daughter Kirsten are running for a cure for SMA.
About: Wayne Cornett is a professor at Mid-America Baptist Theological Seminary in Memphis, TN. He is an avid runner and frequently participates in marathons to support research to cure spinal muscular atrophy.
Contact: For more information or comments, contact the Mid-America Communications Director at communications@mabts.edu or 901-751-3066.