Feb 9, 2020
Mid-America Grad Helping Ministries Reach the Poor
by Mid-America Communications
On February 12, Randy Pool, CEO of Compassion Ministries, will lead two seminars designed to help Christians better engage with the poor among us. The seminars, Ministering Through a Poverty Window and Transforming Benevolent Ministry, will begin at 9:30 a.m. and 2:00 p.m. at Mid-America's Cordova, TN Campus (2095 Appling Road).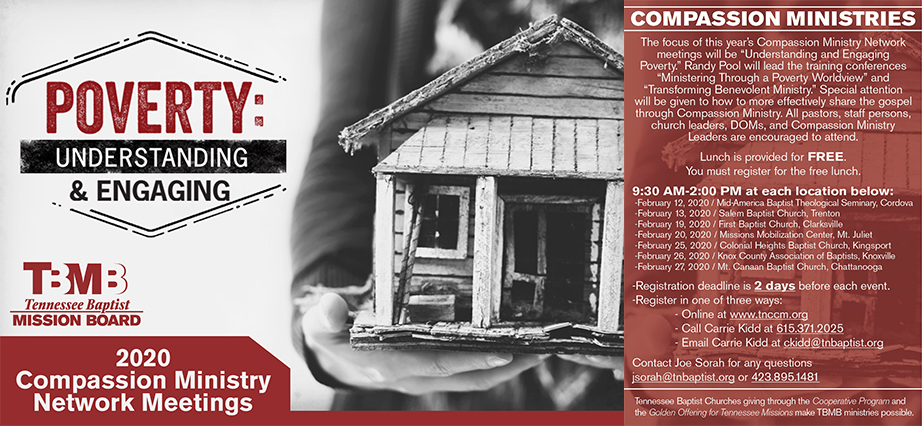 This conference will help:
To assist ministry workers who are engaged with low-income people groups in:
Understanding the worldview distinctives between the different economic classes.
Recognizing how these distinctives affect the way ministry is received.
Helping the one ministering to relate effectively to those in need.
Explain Worldview differences between the economic classes:
The filters through which you process the people and events around you.
The prompters that direct your responses.
The standards by which you judge the outcome of activity.
The conference is designed for those currently serving in ministry positions:
Pastors
Ministry Site Leaders
Church Ministry Teams/ Leadership
Benevolence personnel
Mission Volunteers
To register, visit www.tnccm.org