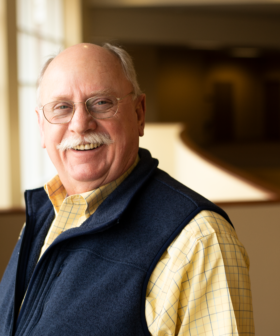 Van has more than 53 years in a variety of work experiences—from paperboy to 44 years in management across many industry-leading corporations. Van was a professional musician for five years, two years for the Illinois-Central Railroad, 10 years for United Parcel Service, two years with Cummins Engine Company, 13 years with Federal Express Corporation in operations and engineering, four years with Williams Sonoma, and 17 years as president of his own wholesale hardwood lumber company. He served in increasingly responsible roles from individual contributor to the manager, senior manager, director, vice president, and president. A total of 18 years in outside sales has made him comfortable meeting people of any status and background and the ability to learn how he might help meet their needs.
Van has learned that excellence is the sum of many small things done well. Continuous improvement not only appeals to him but also drives nearly everything he does. This attitude allowed him to win the prestigious "5 Star Award" at Federal Express for the introduction and training of statistical process control in the World Wide Hub in Memphis and to apply it to the many processes in a very successful airline. He has managed annual operating budgets up to $200 million, consistently performing with high overall performance ratings. He has also served as Board Examiner for the Memphis Quality Award and the Tennessee Quality Award, using the Malcom Baldridge Award criteria. Van's relationship skills, past experience, and ability to relate to anyone give me great confidence as he begins to lead Mid-America's relationships with the vital donors of today and the future.
Van accepted Jesus as his LORD and Savior in 1957. When he learned to examine, assess, and value all things through the lens of Scripture, he pursued a very broad area of studies that lead him to a BS in Geology at Memphis State University and an MS in Operations Management at the University of Arkansas. Van and his wife Ginger, a retired research audiologist at the University of Memphis, have been married for 49 years and have two daughters: Rachel, a Certified Registered Nurse Anesthetist in New York City, and Jessie, a technical writer currently located in Phnom Penh, Cambodia.